Buku: GENERASI TERAKHIR / LAST GENERATION (Edisi English)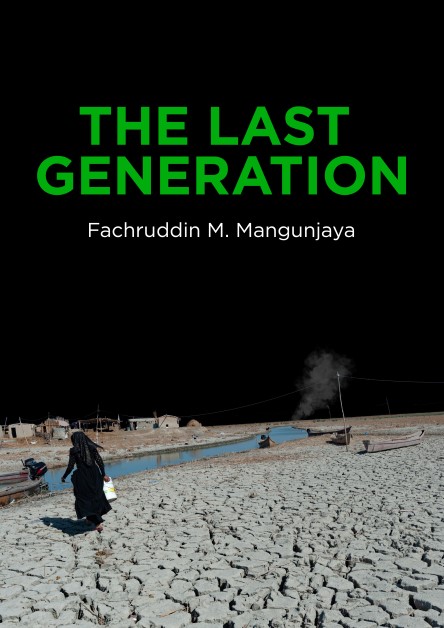 Buku: GENERASI TERAKHIR / LAST GENERATION (Edisi English)
Dr. Fachruddin Mangunjaya, author, lecturer, and the chairman of Center for Islamic Studies in Universitas Nasional, Jakarta, joined Ummah for Earth alliance to protect the most vulnerable communities and achieve climate justice in working collectively. The book was previously published in Indonesian Bahasa and this year, Ummah for Earth Alliance translated it to Arabic and English so it is accessible to a wider range of audience.
In its own unique way, "Last Generation" book represents a combination between practical environmental knowledge and Islamic scientific theory. It also tackles the issue of harmony and the changing eco-balance on this planet, the role of humans in causing this imbalance, and the necessity of restoring it. The guidelines in the book are based on how the Qur'an asked humans to glorify the creator, Allah SWT, by being stewards of this earth and responsible for caring for God's earthly creations.
Furthermore, this book can serve as a practical basis to understand the climate crisis. The book covers a number of subjects including yet not limited to "environmental challenges and the Role of Muslims", "climate crisis in the Islamic world, and "actions to combat climate change".
The "Last Generation" is available as an e-book in English and Arabic for everybody to download.
Let us take a leaf out of the book and address the current environmental crisis seriously and wisely.
Penulis : Fachruddin M. Mangunjaya
Penerbit/Publisher : ummah4earth.org
ISBN : Ebook English
Halaman : xviii +238
Informasi
- diupload pada : 2022-11-13
- Kontak : Sdr. M Zulham (+62 812-1321-4004) WA, harga diluar Ongkos Kirim